Banknote series VIII
The new 1000-krone banknote was launched on 14 November 2019. This completed Series VIII banknotes.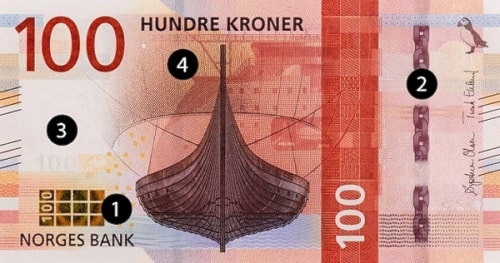 A banknote is the product of highly advanced graphic design. You should be able to see and feel that genuine banknotes are worth far more than the paper they are printed on.