Climate and the economy
Climate change and measures to reduce climate change affect the Norwegian and global economy. Thus, they also affect Norges Bank's core tasks. Norges Bank works continually to integrate climate change in the Bank's analyses.
Eco-lighthouse
Norges Bank is a certified Eco-Lighthouse. The certification applies to the operation of the head office at Bankplassen 2.
News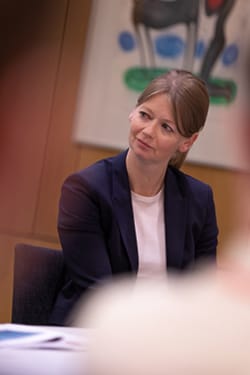 Workshop on climate change and central banking
Deputy Governor Ida Wolden Bache participated in a workshop with the Deputy Governors of the Nordic central banks on 25 October 2021.
Watch video
Climate change affects the Bank's work on monetary policy, financial stability and investment management.