4th Annual Nordic Cyber in Finance Conference

On Tuesday November 30th, Norges Bank hosted the 4th annual conference «Nordic Cyber ​​in Finance». The conference is a meeting place for people in the financial industry and government agencies, and serves as an arena for knowledge sharing. The Nordic central banks take turns arranging the conference.
The main theme for this year's conference is cyber security in complex value chains.
Program
Download conference program (pdf)
09.30 Registration
10.00 Welcome and introductory speech
Governor Øystein Olsen, Norges Bank

10.15 Norwegian government's digital strategy
Secretary General Heidi Heggenes, Norwegian Ministry of Justice
10.40 How should central banks address cyber risk in their work?
Emran Islam, IMF
11.05 Panel session
Torbjørn Hægeland, Norges Bank (moderator)
Deputy Governor Martin Flodén, Riksbanken
Member of the Board Tuomas Välimäki, Bank of Finland
Heidi Heggenes, Norwegian Ministry of Justice
Emran Islam, IMF
12.00 Lunch
13.00 Threat landscape
General Manager Morten Tandle, NFCERT
13.25 Digital border defense and global ICT service providers
Deputy Director Helge Furuseth, NSM
13.50 Contingency arrangements in an interconnected world
Director Cecilie Daae, Helse-Nord
14.15 SolarWinds episode
Stig Torsbakken, Head of Security Operations, NBIM
14.40 Coffee break
15.00 Panel session
Emran Islam, IMF (moderator)
Governor Per Callesen, Nationalbanken
Deputy Governor Gunnar Jakobsson, Sedlabanki
Morten Tandle, NFCERT
Helge Furuseth, NSM
Cecilie Daae, Helse-Nord
Stig Torsbakken, NBIM
15.50 Closing remarks
Deputy Governor Ida Wolden Bache, Norges Bank
Presenters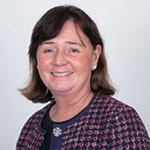 Cecilie Daae, CEO Northern Norway Regional Health Authority from 2020, former Director General, The Norwegian Directorate for Civil Protection 2015 – 2020. From 2007 to 2015 different positions in The Norwegian Directorate of Health.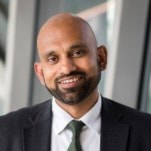 Emran Islam joined the IMF in 2020 as a Senior Financial Sector Expert in the Financial Regulation and Supervision Division. In his previous role, Emran was a Senior Oversight Expert at the European Central Bank (ECB) and the lead for developing and operationalising the cyber resilience strategy for the European Union. He was a part of the team that developed TIBER-EU, the Cyber Resilience Oversight Expectations, established the Euro Cyber Resilience Board, developed and operationalized the market-wide cyber exercise (UNITAS) and developed the Cyber Incident and Information Sharing Initiative (CIISI-EU).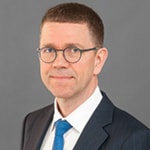 Gunnar Jakobsson has been the Deputy Governor for Financial Stability at the Central Bank of Iceland since March 1, 2020. Prior to joining the Central Bank he was Managing Director at Goldman Sachs in New York and later in London, where he managed various operational, market, and liquidity risk functions. Earlier Gunnar worked as a lawyer for the Icelandic Parliament, for the District Commissioner's Office in Reykjavik, and in private practice. Gunnar has a law degree from University of Iceland and an MBA from Yale University.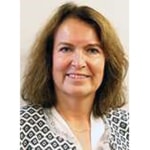 Secretary General Heidi Sundsbø Heggenes holds a Master of Law (cand. jur.) degree from the University of Oslo. She was appointed Secretary General in the Ministry of Justice and Public Security in 2018. She previously served as Director General for Constitutional and Administrative Affairs at the Office of the Prime Minister (2011-2018). She served in the Ministry of Finance from 1991 to 2011 and was appointed Director General in 2008. In addition to her ministerial posts, Ms. Heggenes has also served as Member of Nordic Investment Bank as well as a member of international negotiation delegations.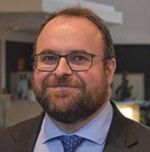 Helge Rager Furuseth has experience from security management, policymaking and regulation from Norwegian ministries and the European Commission. Mr. Furuseth has held various leadership positions in NSM prior to becoming Deputy Director General. He holds master's degrees in Computer Science, eGovernment and Public Management.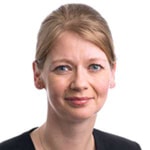 Deputy Governor Ida Wolden Bache is First Deputy Chair of the Executive Board and the Monetary Policy and Financial Stability Committee. Her work experience includes posts as Executive Director of Norges Bank Monetary Policy and Norges Bank Financial Stability and as a macroeconomist at Handelsbanken Capital Markets. Since 2017, Bache has been a member of the Systemic Risk Council in Denmark. Ida Wolden Bache holds a doctorate in economics from the University of Oslo and a master's degree from the London School of Economics.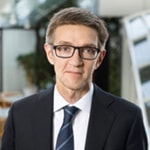 Martin Flodén is Deputy Governor and a member of the Executive Board at Sveriges Riksbank since 2013. He represents the Riksbank in OECD's Working Party 3 (WP3), the Basel Committee on Banking Supervision (BCBS), the Bellagio Group and the Financial Stability Board's (FSB) Regional Consultative Group for Europe (RCG-E). Martin Flodén is also a CEPR Research Fellow and on leave from a position as professor of economics at Stockholm University.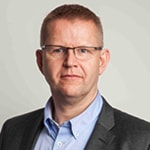 Morten Tandle leads and helped start the Nordic Financial CERT - the world's first regional financial CERT - which has over 230 financial institutions in the Nordic countries as members. There, he has built relevant and valuable cyber defense support for the members - and public-private collaborations across the Nordics, in particular with National CERTs and cybercrime police. He has more than 20 years experience in cyber security and cyber defense.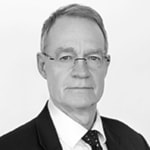 Per Callesen is member of the Board of Governors of Danmarks Nationalbank. Before taking upon the position as Governor, Mr Callesen has held a number of leading positions at the Danish Ministry of Finance, such as Deputy Permanent Secretary (Macroeconomic policies, 1993-2003 and International economic policies 2003-2010) and Head of Division 1991-1993. He was Executive Director for the Nordic-Baltic constituency at the IMF, Washington DC, 2010-2011.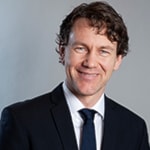 Stig Tombre Torsbakken heads the fund's operational security team - Security Operations. In his role he typically assumes the incident owner role of critical cyber security incidents in the fund. This is exactly what happened one year ago with the Solarwinds breach, and in this presentation, Stig will share the details of how "the biggest hacking scandal in history" played out in NBIM. You will learn how a legitimate update from a trusted software vendor managed to backdoor our environment, get insights into how the incident was remediated and how the incident has affected what NBIM thinks about third-party risk management.
Torbjørn Hægeland is the Executive Director of Financial Stability in Norges Bank. He has held this position since 2016. Prior to joining Norges Bank, Hægeland was Director of Research at Statistics Norway, and he has more than twenty years of experience from economic research. Hægeland holds a PhD in Economics from the University of Oslo.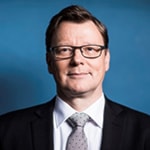 Tuomas Välimäki has been a member of the Board of the Bank of Finland since 12 July 2018. Tuomas Välimäki is responsible for investment of the Bank of Finland's financial assets, monetary policy implementation and market operations as well as academic research and research on transition economies. He is also responsible for cash supply and payments as well as digitalisation and IT issues.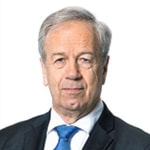 Governor Øystein Olsen has held this post since 1 January 2011. His work experience includes posts as Director General of Statistics Norway and Director General at the Ministry of Finance. He also chaired or was a member of several government-appointed commissions. Øystein Olsen holds a postgraduate degree in economics (Cand. oecon.) from the University of Oslo.