Commemorative coin to mark the 150th anniversary of the Norwegian Trekking Association
The Norwegian Trekking Association (DNT) was founded on 21 January 1868. Today, Norges Bank is issuing a special edition 20-krone circulation coin to mark DNT's 150th anniversary.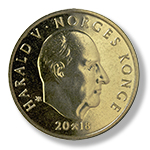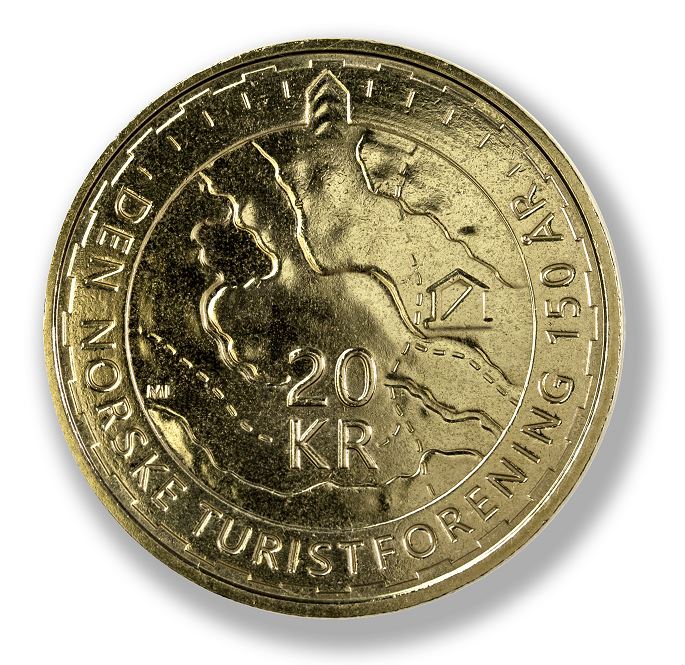 The anniversary motif "Map and Compass" is designed by the artist Martine Linge and depicts a hiking map surrounded by the bezel ring of a compass. The motif illustrates the opportunities and tools for active participation in outdoor activities, symbolising DNT's work to promote enjoyment of the outdoors.
The obverse of the coin features the portrait of H.M. King Harald V as depicted on other special edition circulation coins in recent years and has been created by Ingrid Austlid Rise, designer at Det Norske Myntverket AS (Mint of Norway).
The launch of the commemorative coin will take place in connection with DNT's anniversary event at Oslo Spektrum, at 7:00 pm today, 19 January 2018.