Centenary coin in 2017 to feature the motif "interplay"
Norges Bank will issue a special edition 20-krone circulation coin to mark the 100th anniversary of the first Sami congress in Trondheim. The artist Annelise Josefsen won the competition to design the anniversary motif.
Following input from the Sami Parliament and the Sami Artists' Union, Norges Bank invited seven artists to participate in a competition to design the anniversary motif on the reverse of the coin. Annelise Josefsen, from Kokelv in Finnmark, won the competition with the motif "Interplay".
"Interplay" is meant to symbolise the interaction between forces. The symbols are drawn from Sami mythology and arranged freely on the coin using many signs from the Sami ceremonial drum. The motif may be slightly altered before coin production begins.
The obverse will bear a portrait of the King in line with earlier issues. The coin will be issued in connection with the main commemoration in Trondheim in February 2017 – "Tråante 2017". ("Tråante" is South Sami for "Trondheim".)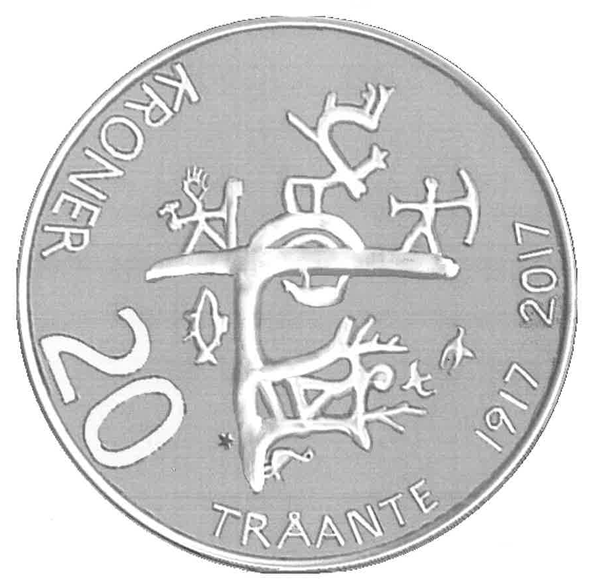 Winning motif "Interplay"