200-krone note – non-upgraded (1994-2001)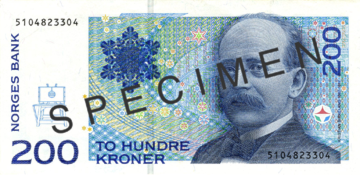 Compared with the upgraded note, this note does not include a holographic foil strip with the image of a horse in the Norse style and the figure 200 to the right of the portrait of Kristian Birkeland. There are no yellow circles next to the apparatus (Birkeland's Terrella) in the area containing the watermark on the left-hand side of the obverse, i.e. the side of the note bearing the portrait of Birkeland.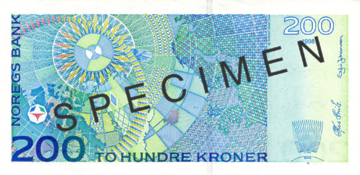 The 'iridescent effect' security feature on the reverse is not included.