Regulations for exchange of withdrawn notes and coins
Norges Bank may decide that banknotes and coins shall be withdrawn from circulation (cf Section 15 of the Norges Bank Act). The decision is announced in the Norsk Lovtidend (Norwegian Legal Gazette) and major national newspapers in Norway.
Following the announcement, the notes and coins continue to be legal tender and may be used in the normal manner for one year. After this period, Norges Bank is obliged to redeem the notes and coins for an additional ten years.
You should contact Norges Bank or your local bank in Norway if you wish to exchange withdrawn notes and coins for legal tender during the 10-year period. This currently applies to:
Even though it has been more than eleven years (1 + 10) since the announcement of the withdrawal, Norges Bank will continue to redeem the following withdrawn notes and coins:
If you wish to exchange withdrawn banknotes or coins, please read the exchange guidelines. Norges Bank exchanges banknotes and coins at face value. Older denominations may have collector's value. A coin dealer will be able to advise you.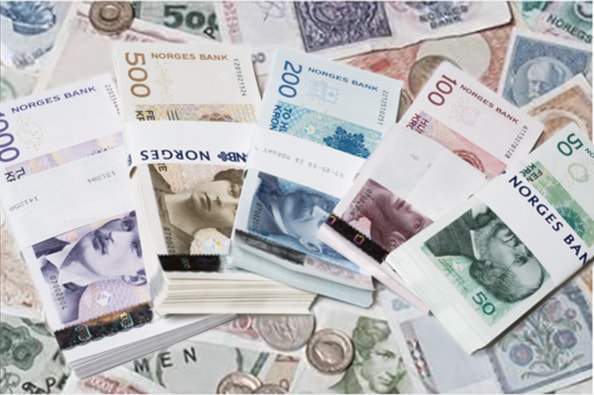 Exchange of old banknotes and coins can be made both by post or in person. Find out how to and what you can exchange at Norges Bank here.
Contact
For further information please contact Norges Bank:
Telephone +47 901 48 659
Weekdays between 9 am and 3 pm
E-mail: post@norges-bank.no